[span7] [row] Since 1997 KTEC Cleanroom Systems has concentrated our time and talent designing, fabricating, and installing cleanrooms for a wide variety of industries throughout North America. We take the time to understand your process and equipment, crafting a solution to meet your timeline and budget. Our cleanrooms look great, function properly, and are designed to meet performance requirements over the long term. [/row]
[row]
Design
With over 15 years experience, our professional staff will provide complete design services, starting from your rough layout.
We learn your process, people, and material flow.
Our "value engineering" approach provides many options during the proposal stage.We can provide support systems such as compressed air, vacuum, DI water, etc. as well.
Our Staff Includes:
Professional Engineers – specializing in mechanical engineering & HVAC systems.
CAD drafting with latest AutoCAD software.
Fabrication and installation technicians who provide valuable input on the details.
[/row]
[row]
Fabrication
KTEC manufactures key cleanroom components, including wall and deck panels, recirculation fans, filter cabinets, softwall framing, and passthrus.

[span3]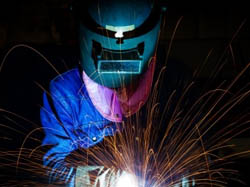 [/span3] [span3]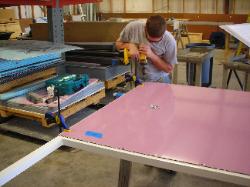 [/span3] [/row]
[row]
Installation
KTEC provides true turnkey service, handling all aspects of the cleanroom installation from shipping, material handling, sub-trades, and start-up.

[row] [span3]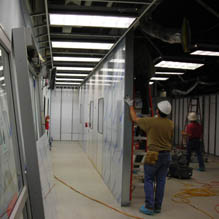 Prefabricated wall panels install quickly, with no on-site welding, sawing, or finishing
[/span3] [span3]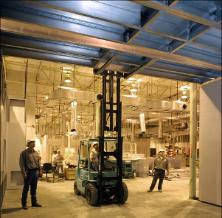 Prefabricated top deck panels are installed on the load bearing walls
[/span3] [/row] [spacer] [row] [span3]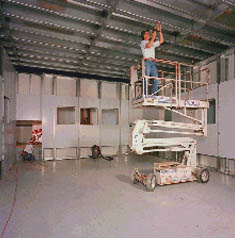 Modular walls and top deck panels form the sealed cleanroom envelope.
[/span3] [span3]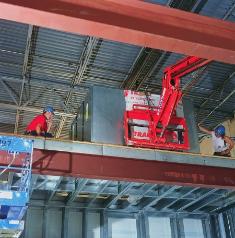 Fan coil units and other mechanical equipment are installed on the top deck, saving floor space and weight on the building structure.
[/span3] [/row] [spacer] [row] [span3]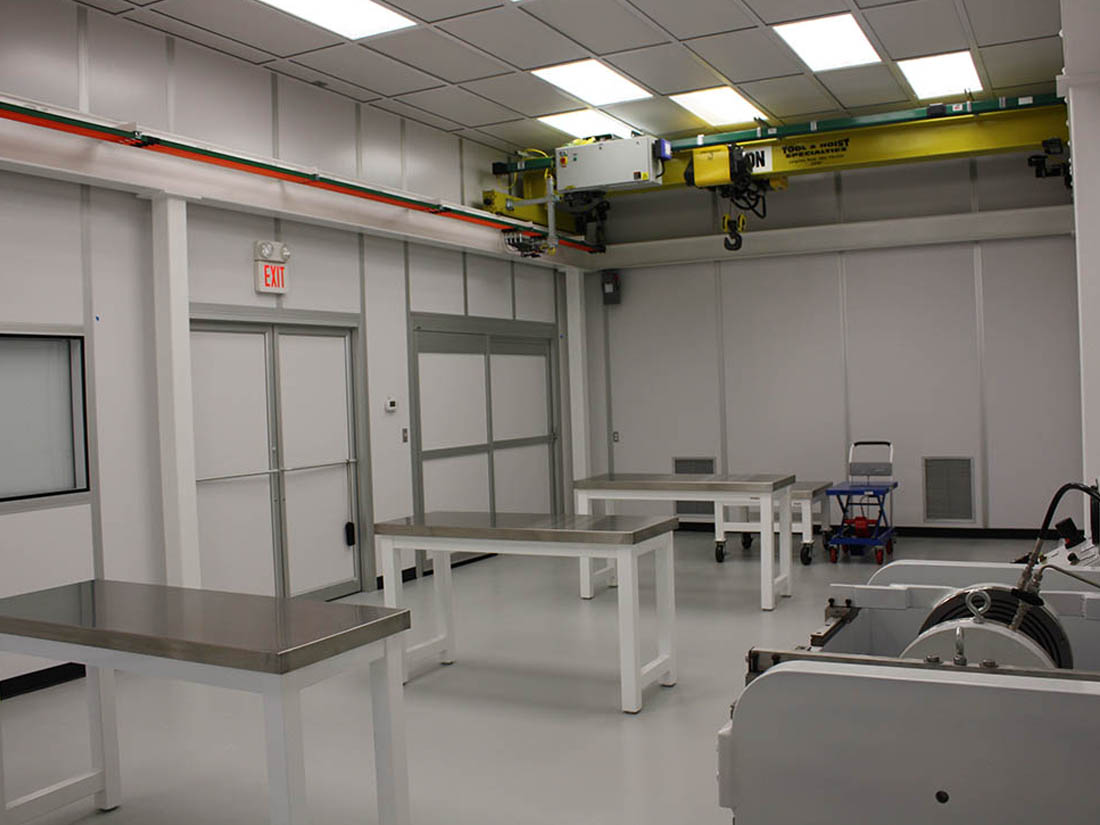 Custom features like overhead cranes and black-out windows are available.
[/span3] [span3]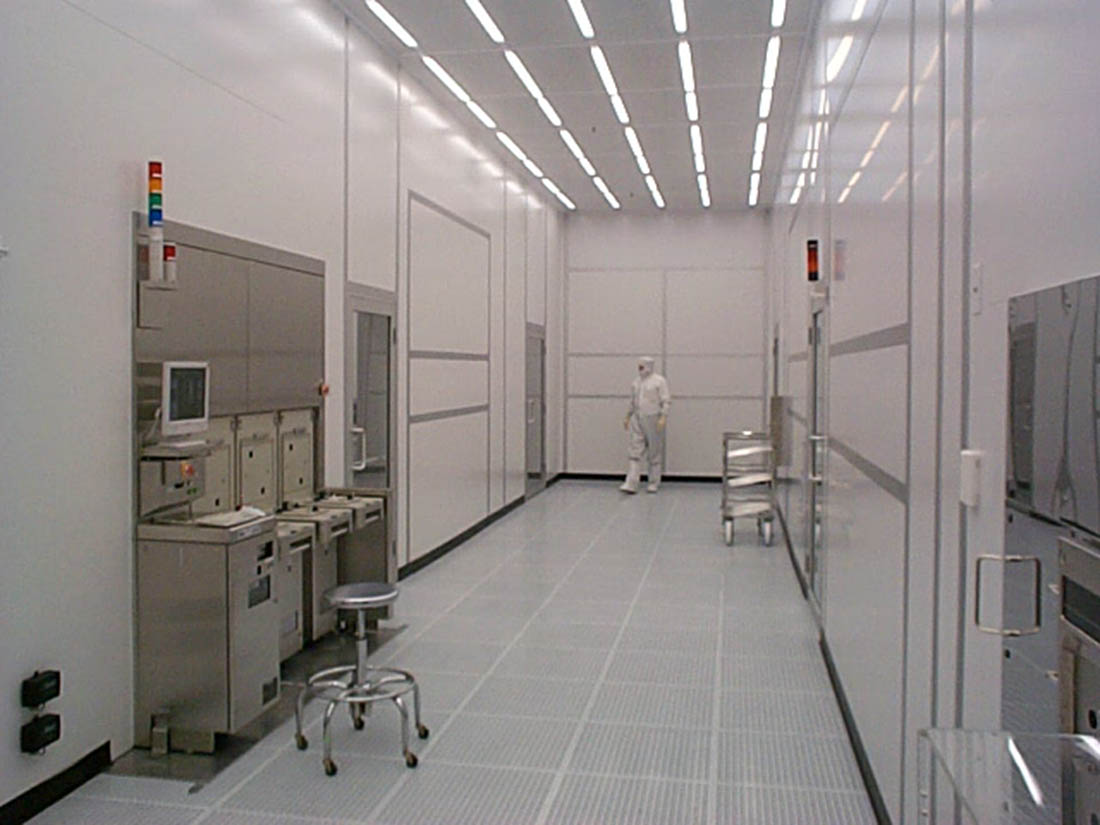 Vertical laminar flow with bulkhead mounted process tools is common.
[/span3] [/row] [/span7]