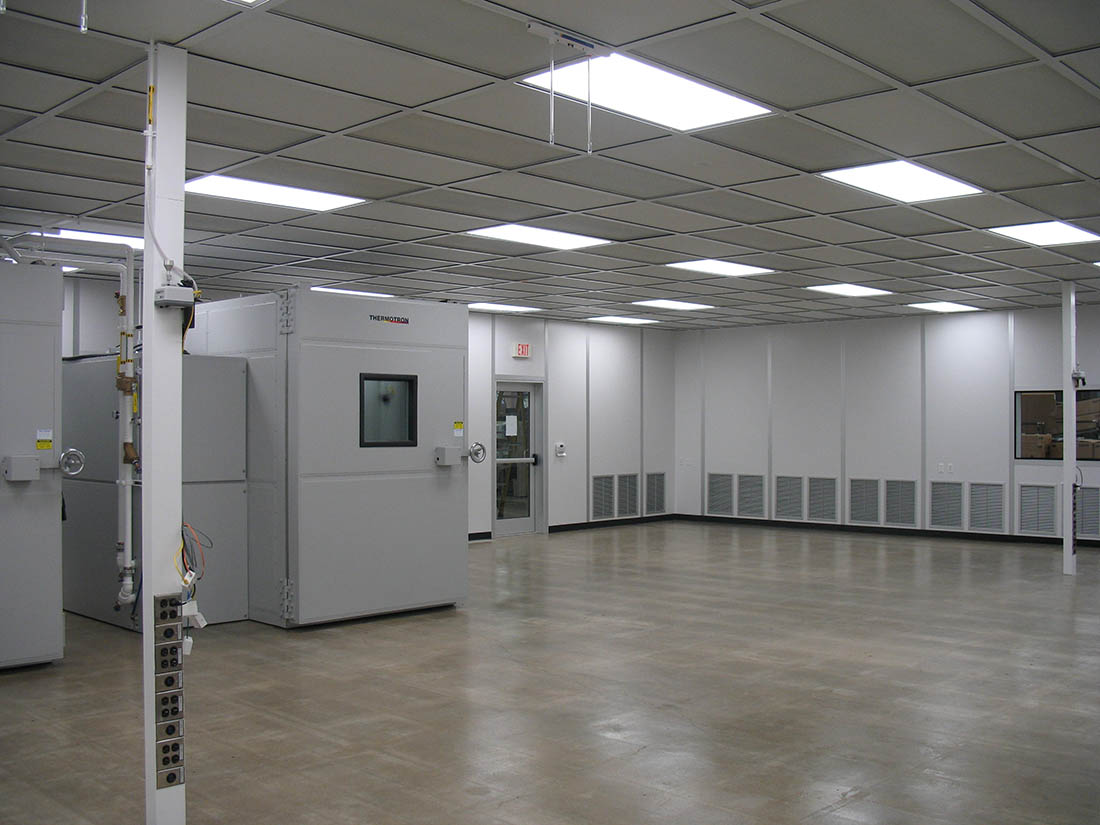 ISO 7 cleanroom for a major multinational contract manufacturer, with 40 ft clear span, dedicated HVAC, 100% perimeter low wall air return, removable panels for future process equipment moves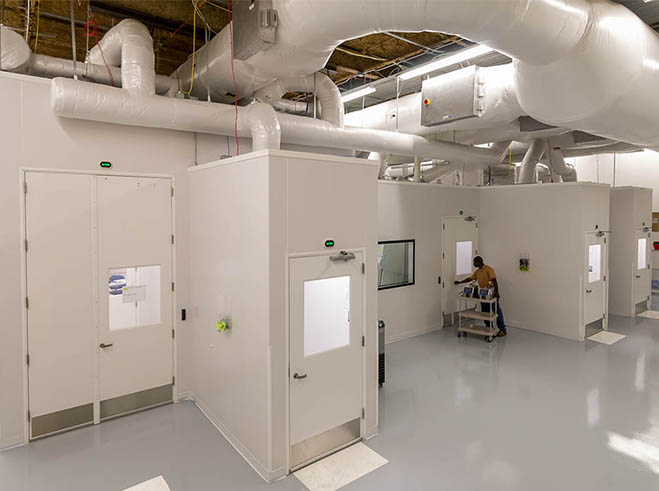 ISO 6/7 for viral therapeutics manufacturer, with seamless wall and ceiling system, walkable ceilings for top side maintenance access, 100% single pass airflow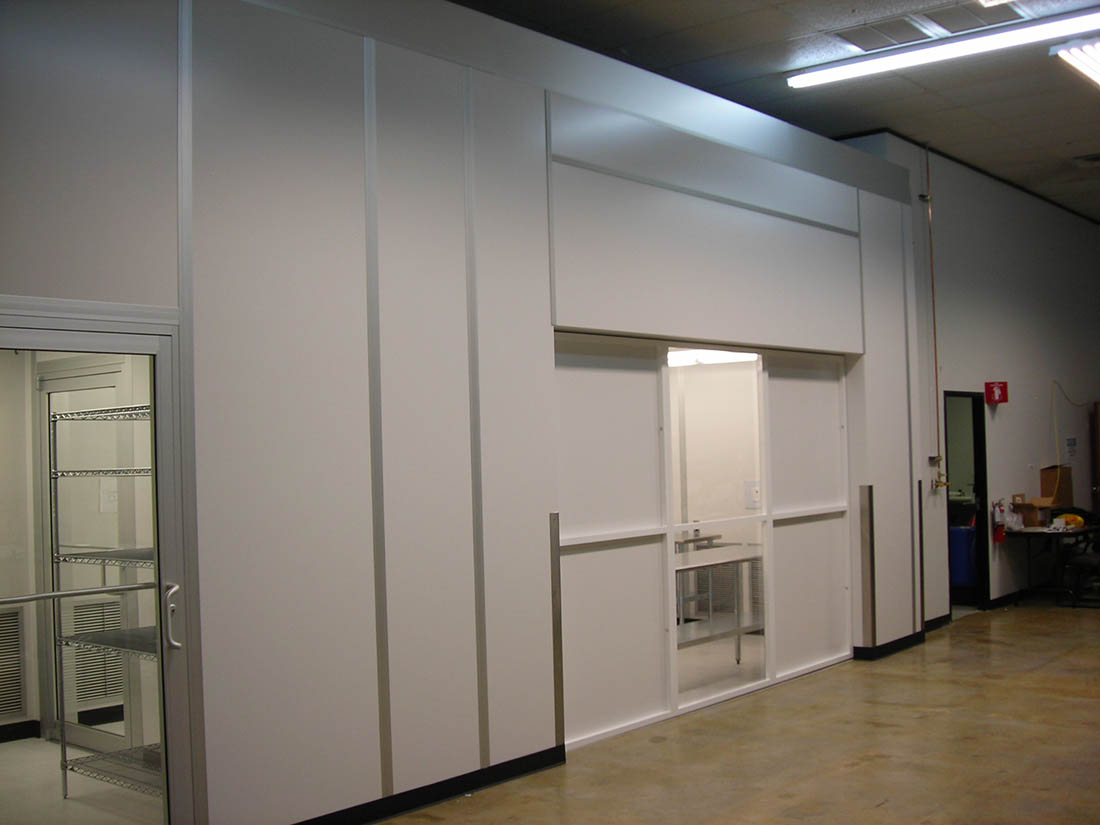 ISO 5 electronics manufacturing DoubleWall cleanroom with SingleWall removable panels for future equipment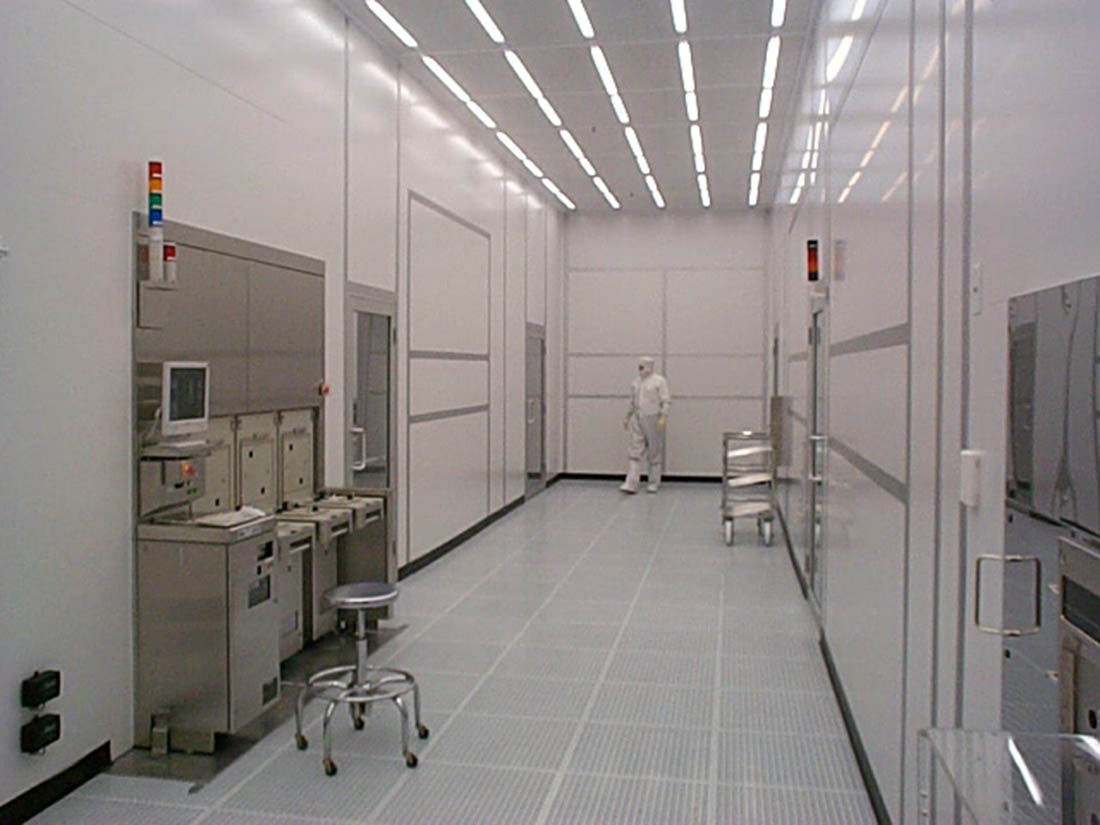 ISO 5 semiconductor cleanroom with flush ceiling, bulkhead mounted process tools, raised floor return, multizone zone HVAC on the self-supported top deck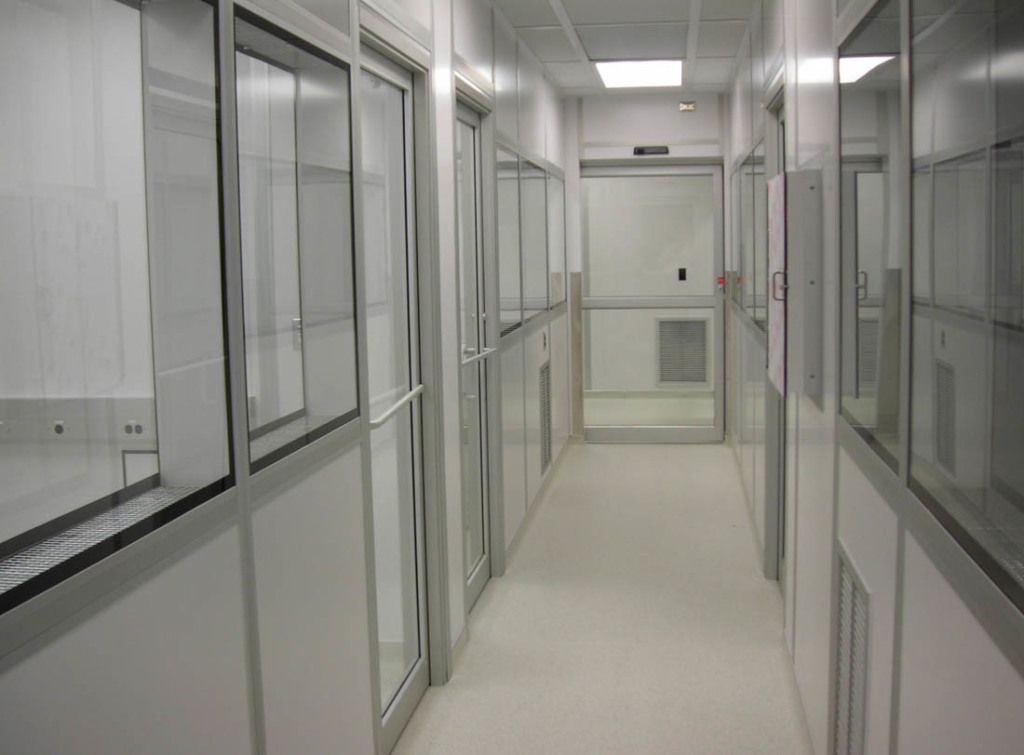 Doors and windows for customer viewing, flush details inside and out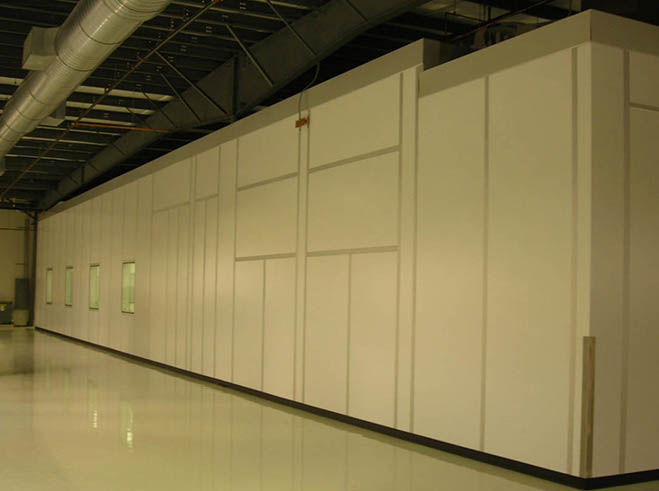 ISO 5 electronics component manufacturing cleanroom with integral top deck and ceiling mixed air plenum, with future process tool openings and self-supporting top deck in open warehouse setting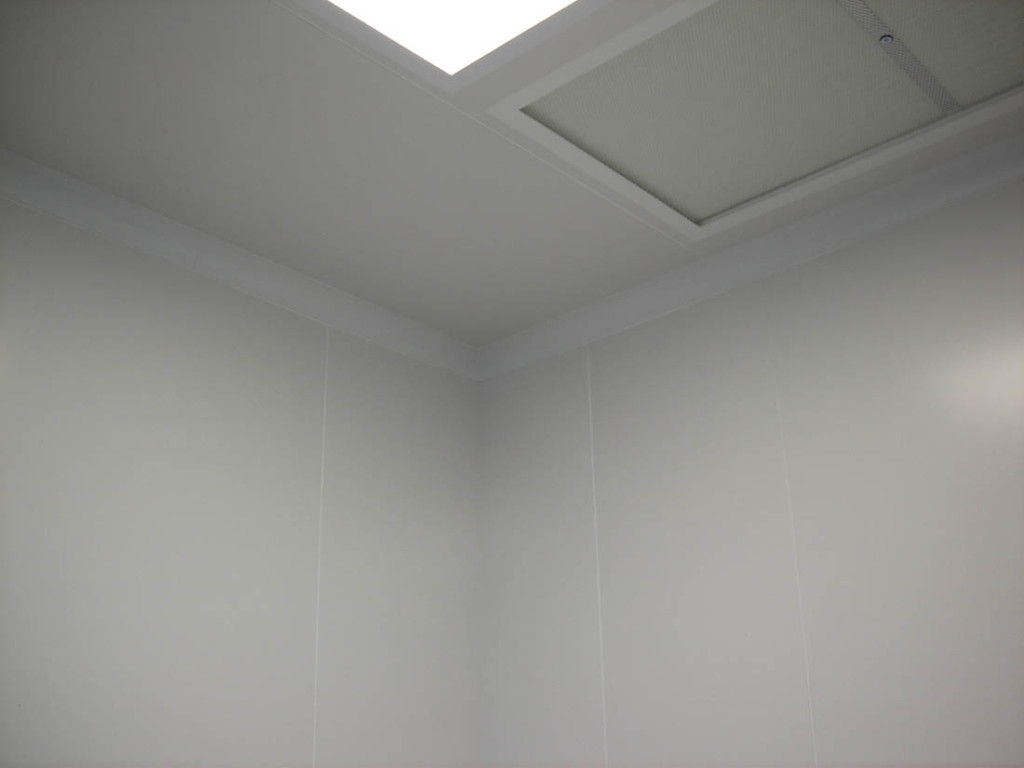 Coved corners when appropriate for life sciences cleanrooms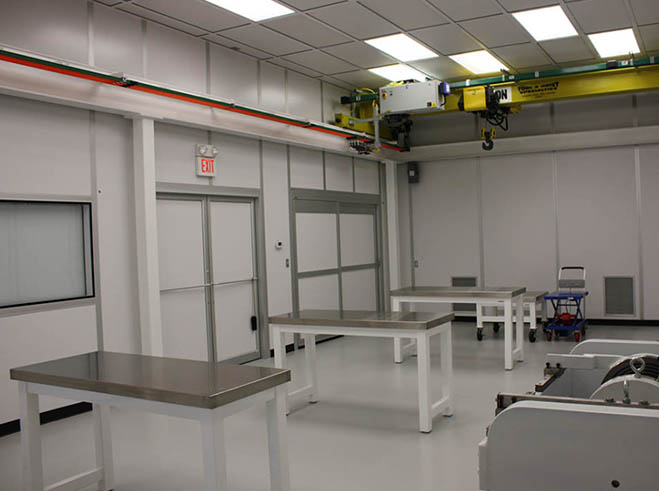 ISO 7 cleanroom with integral crane rail and black-out window covers for industrial high-purity components cleaning and packaging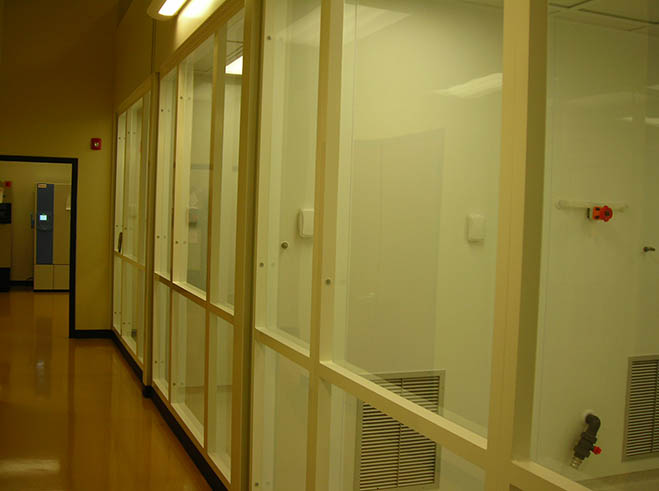 Viewing corridor at a life sciences cleanroom facility utilizing both SingleWall and DoubleWall systems.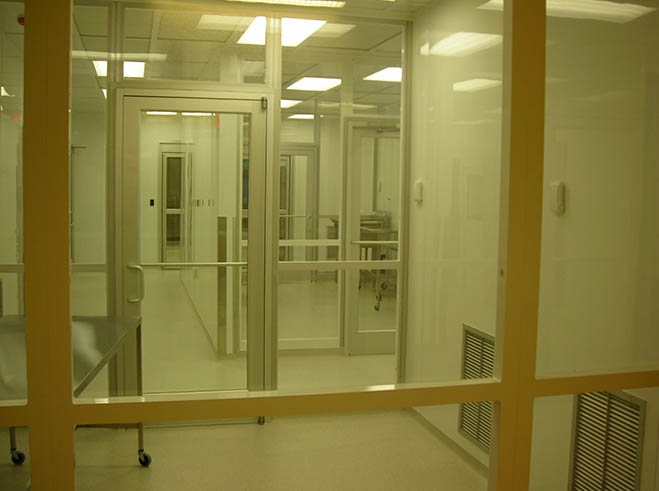 SingleWall systems with clear walls provide flush finish features in the cleanroom while affording an open view for customers and regulator inspections.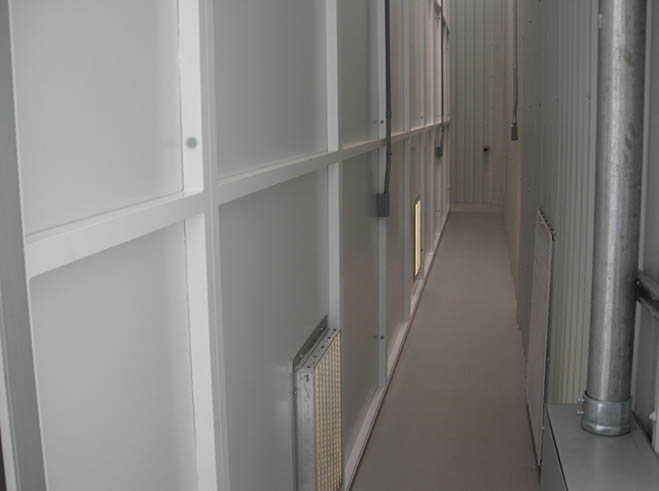 Back side of SingleWall system inside a conditioned host warehouse setting.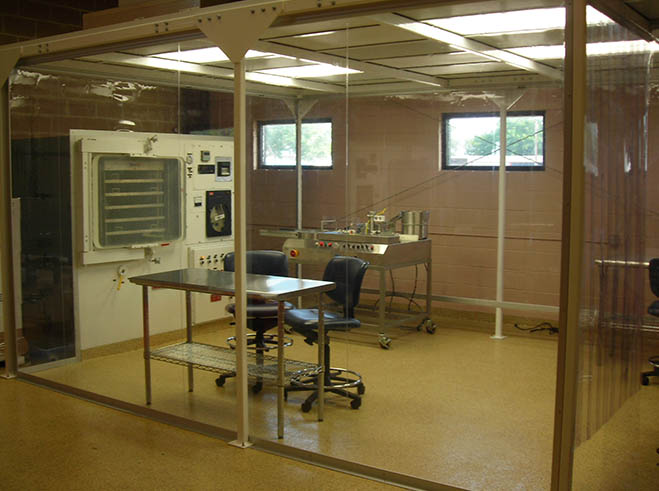 Softwall frame with clear vinyl panels secured on all sides to form semi-rigid enclosure.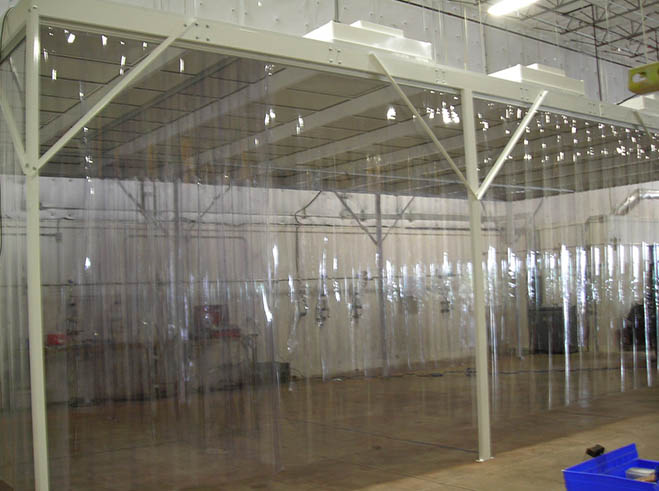 High bay ISO 6 softwall with large self-supported span for semiconductor tool component fabrication and assembly