[row] [span7]
[/span7] [span5]
Our SoftWall Cleanroom design is particularly suitable where:
Host space has existing air conditioning
Temperature and humidity requirements are not stringent
Affordability is a major factor
This smartly designed system can be easily assembled by customers using basic tools. KTEC SoftWalls feature flexible design, superior aesthetics, and simple assembly. KTEC also offers complete on-site installation.
Contact us today for a proposal on your next cleanroom project.
[/span5] [/row] [hr] [row] [span12]
SoftWall Cleanroom Features and Benefits
[/span12] [/row] [row] [span4]
Architectural:
Strong, welded tubular aluminum framing system with quick assembly joints
Gasketed, self-supporting T-ceiling
Unsupported spans up to 20 ft, even with 100% filter coverage
Top quality, durable powder coat baked-on paint finish
[/span4] [span4]
Mechanical:
Highly reliable, quiet, & efficient fan powered HEPA units
Connect existing A/C supply to the HEPA units with available duct collars
Available negative pressure ceiling plenum and easily accessed perimeter prefilters assure zero-leak ceilings
[/span4] [span4]
Electrical:
Pre-wired, quick-connect power cords for HEPA units and lighting
Site electrician wires to a single J-box
Light fixtures are sealed lay-in type as standard
[/span4] [/row]
[spacer] [row] [span4]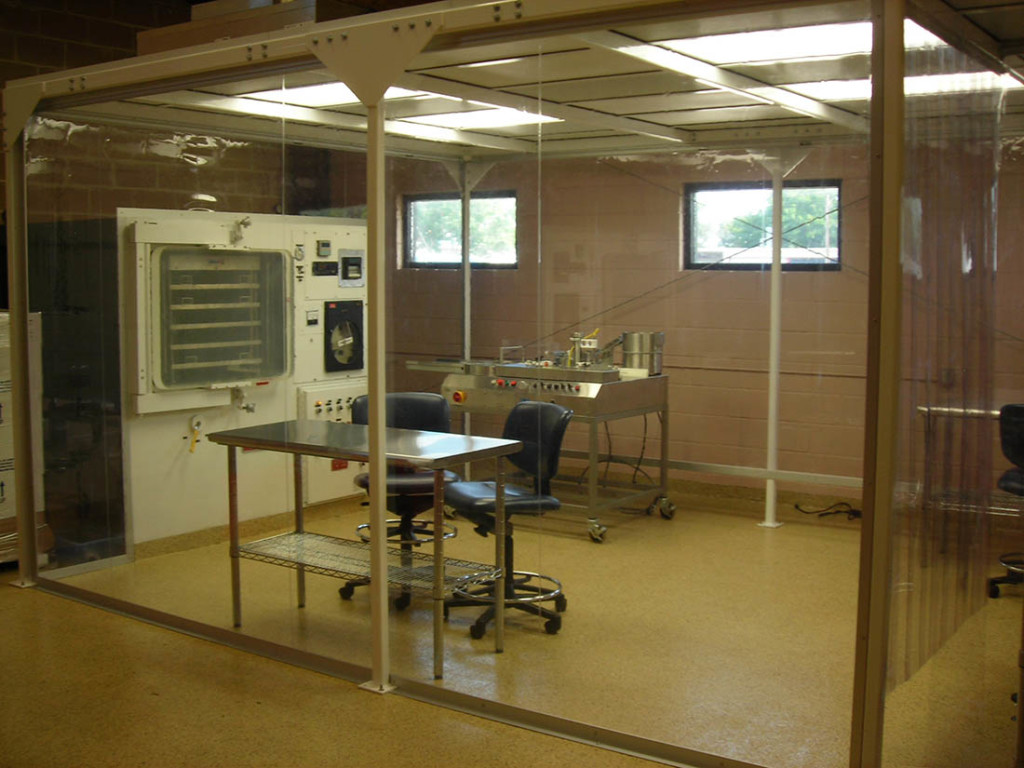 [/span4] [span4]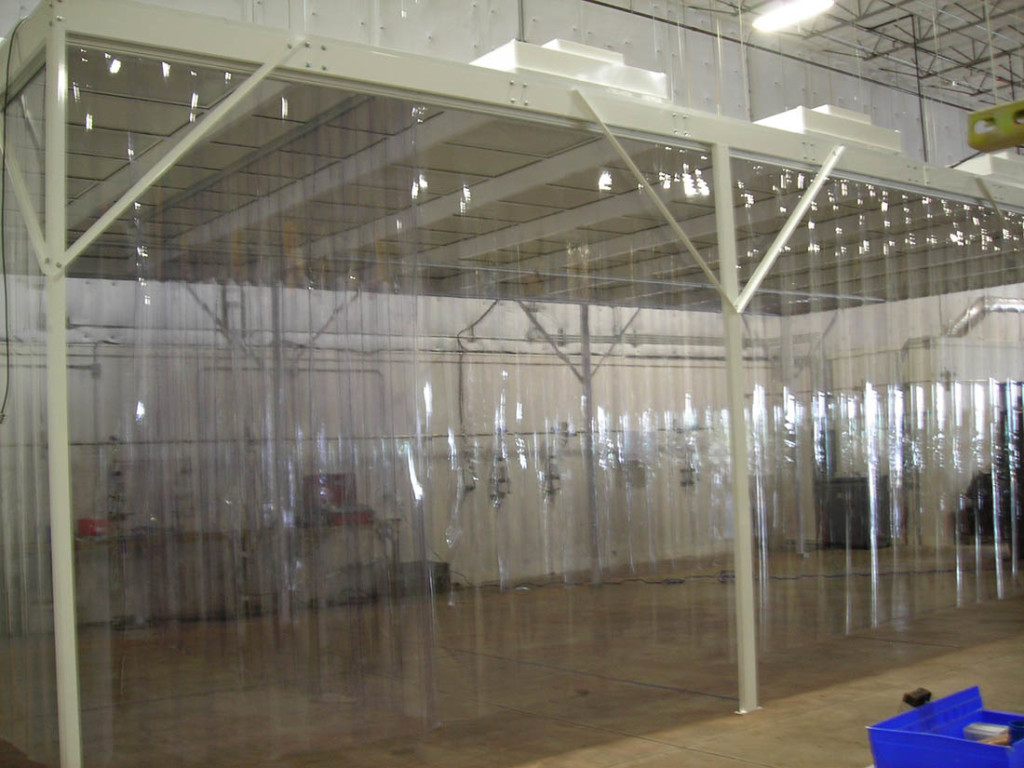 [/span4] [span4]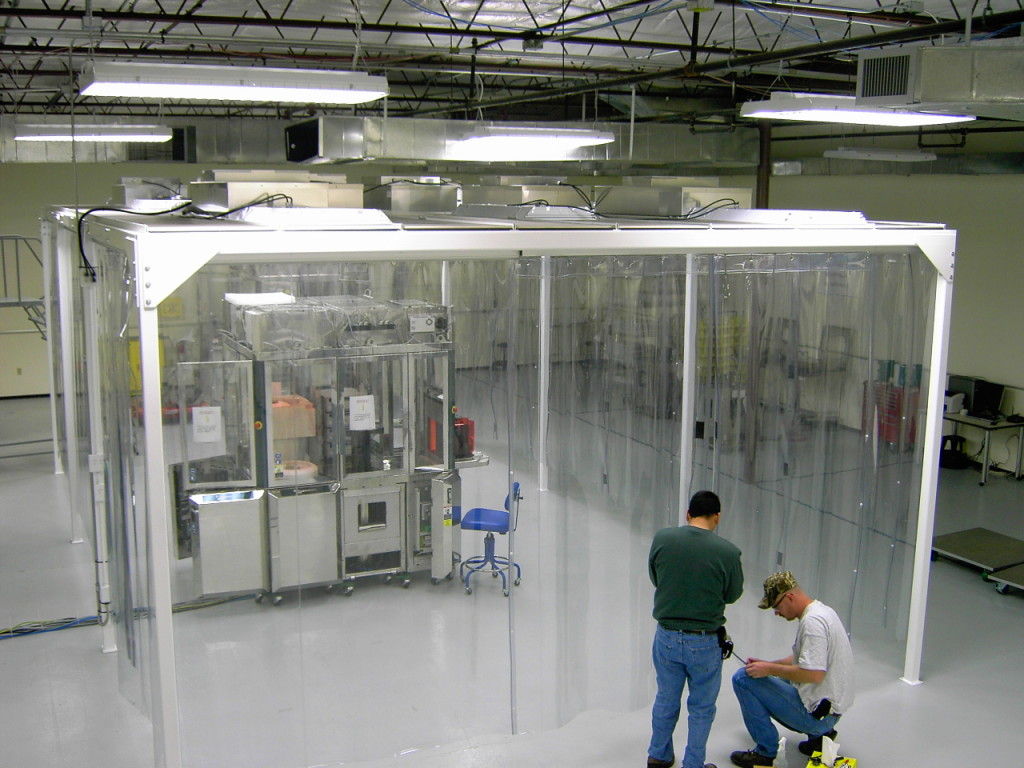 [/span4] [/row]